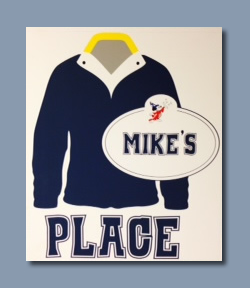 We respect your privacy, and we are committed to treating your information as carefully as we would like our own information to be treated. We follow these privacy policies on our website:
Who we are
Mike's Place is a 501(c)(3) charitable organization  incorporated in the state of Maryland.  You can contact Mike's Place using the Contact Us form on this website. 
We will not share or sell your personal information without your consent
We will not share or sell your personal information (such as your name and contact information) without your consent, and we will not use your personal information for any marketing purpose. We will, of course, share information that you share with us about health care resources, since that is one of the purposes of Mike's Place.
Contact forms
When you use one of our contact forms to send information to us (for example, our "Contact Us" or "Share Resources" forms), we store information that you submit so that we can get back in touch with you if necessary, and so that we can refer back to it if  needed.
Cookies
Our website uses cookies to make it easier for visitors to use the site. For example, a cookie on our site remembers your name if you fill out our "Contact Us" form, so that you can fill out the form more quickly if you use it again. 
Embedded content from other websites
Our website may include embedded content (for example, videos, images, articles, etc.). Embedded content from other websites behaves in the exact same way as if you had visited the other websites. These websites may collect data about you, use cookies, embed additional third-party tracking, and monitor your interaction with that embedded content, including tracking your interaction with the embedded content if you have an account and are logged into that website.
How we protect your data
Our website as an SSL (Security Socket Layer) certificate, which encrypts the information you share with us through our website and protects it from people who might want to steal your information.
Third-Party Websites
Our website contains links to other (third party) websites. We are not responsible for the privacy policies or practices of any third-party website.